Square Diaper Cake Instructions
Diaper cakes are such a unique touch to a baby shower. And a square diaper cake is even more unique! This website first saw a square cake when Joey and Kirei from the Phillipines submitted a picture of their square diaper cake in January 2008. And our readers have absolutely loved it ever since!
They loved it so much, in fact, that a number of you wrote in asking for the step-by-step instructions. So we finally contacted Joey and Kirei for their "recipe". Joey and Kirei were SO helpful and friendly in sharing their instructions. So now we can all see how they created their beautiful square cake!
Joey and Kirei are an amazing example of the generous and kind readers that we have. Thanks to them and to so many other readers for submitting such creative and cute ideas. This website is so helpful because of our readers, like Joey and Kirei. Thank you both for your wonderful instructions!
If you have some baby diaper cake pictures & instructions that you would like to share, submit them here ...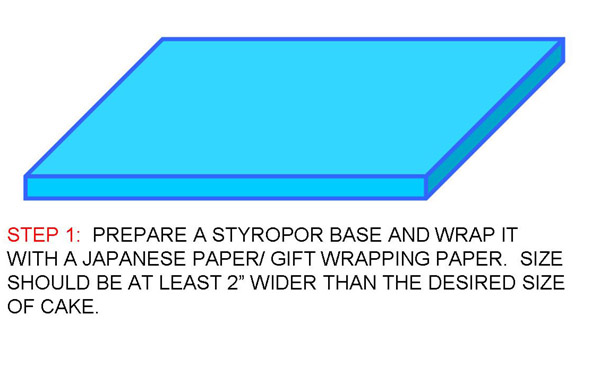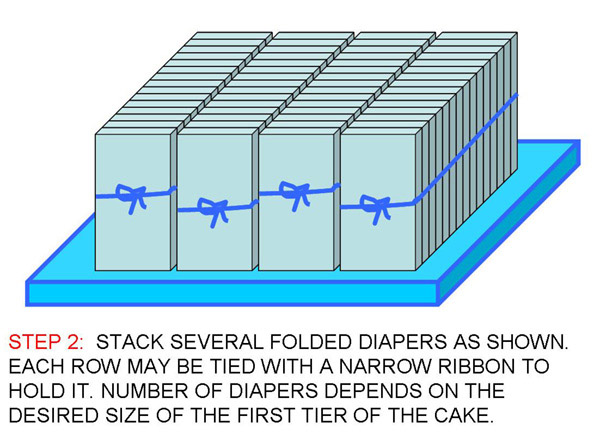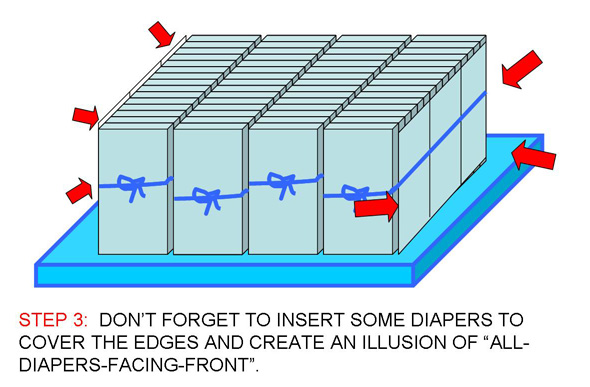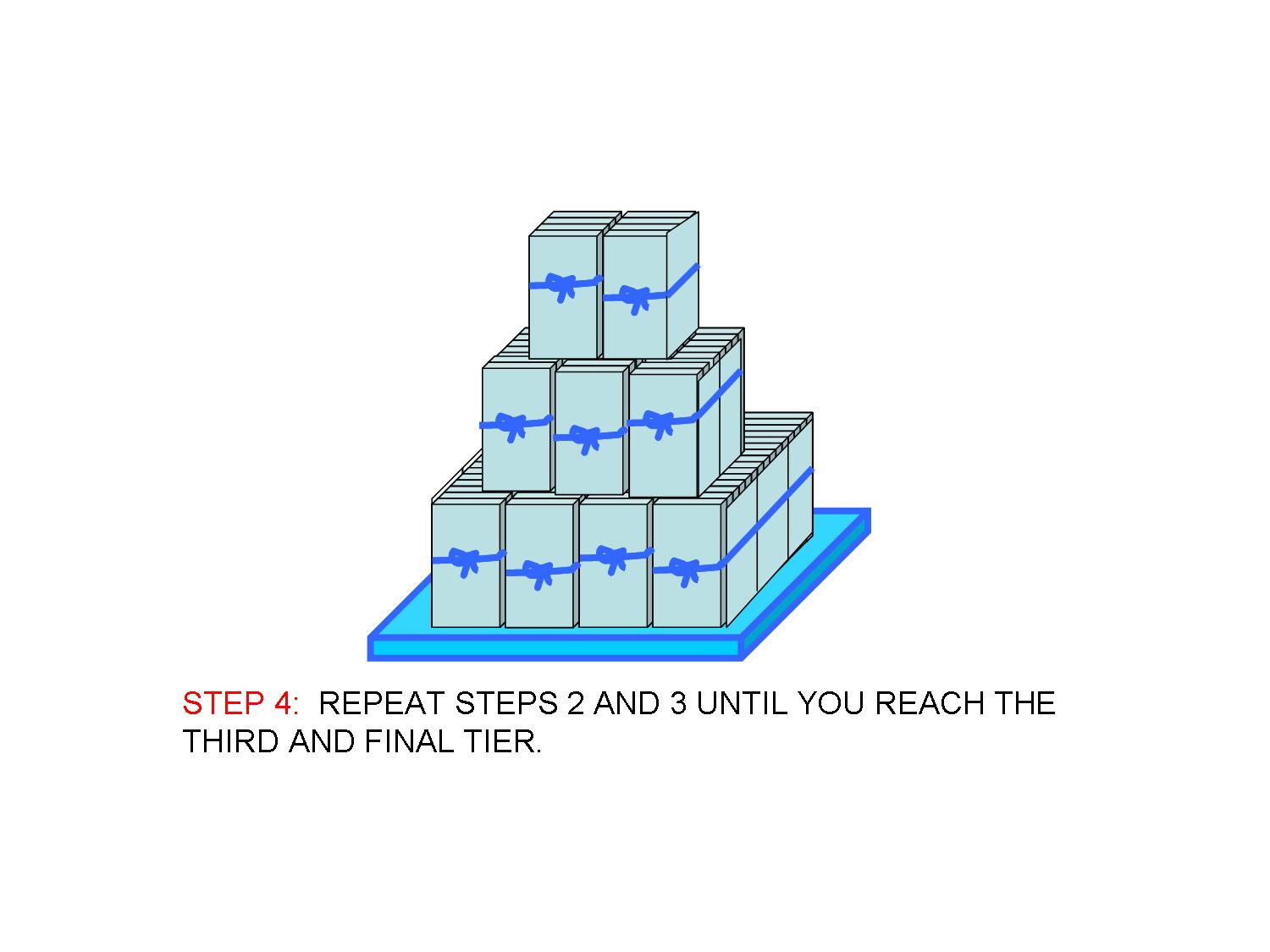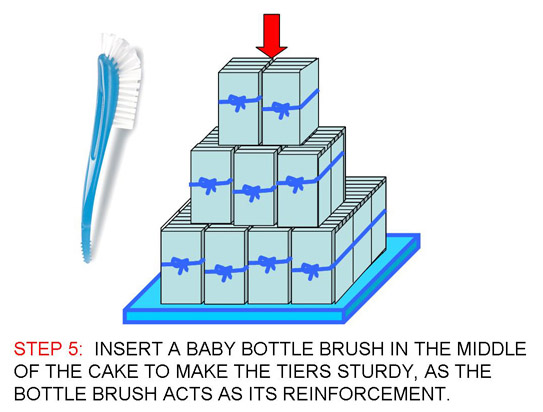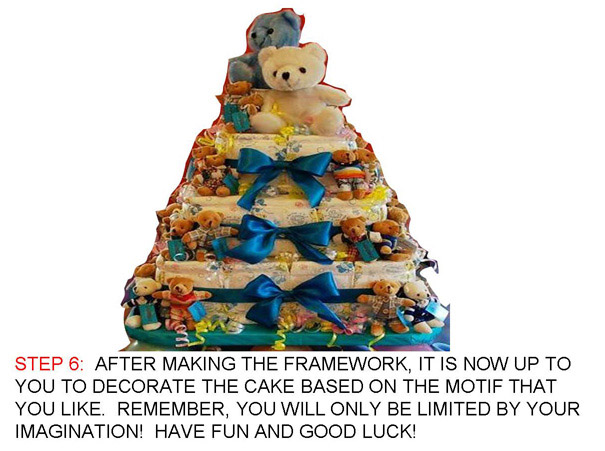 Go back to our Diaper Cake Gallery