Jaja's Cute Girl Diaper Cake
For some truly cute girl diaper cake ideas, take a look at the pictures below. This cake is SO ornate and pretty! It is a very girly, cute cake and I LOVE the idea of using several different types of ribbon and lace for each layer, and contrasting colored bows. They make it so pretty. And the decorations at the base of the cake are very fun and give the cake a very fun feel. And I love the colors that were used. What a lovely diaper cake!
Candyce made this cute girl diaper cake for her best friend, and she went all out to do it. Candyce is also a great friend to all of us by submitting her cute baby shower ideas and pictures for all of us to enjoy. People like Candyce are what makes this the best baby shower website on the internet! This is a resource of inspiration and motivation to come find and share wonderful diaper cake ideas.
If you have baby diaper cake pictures & instructions that you want to share, submit them here...
Jaja's Diaper Cake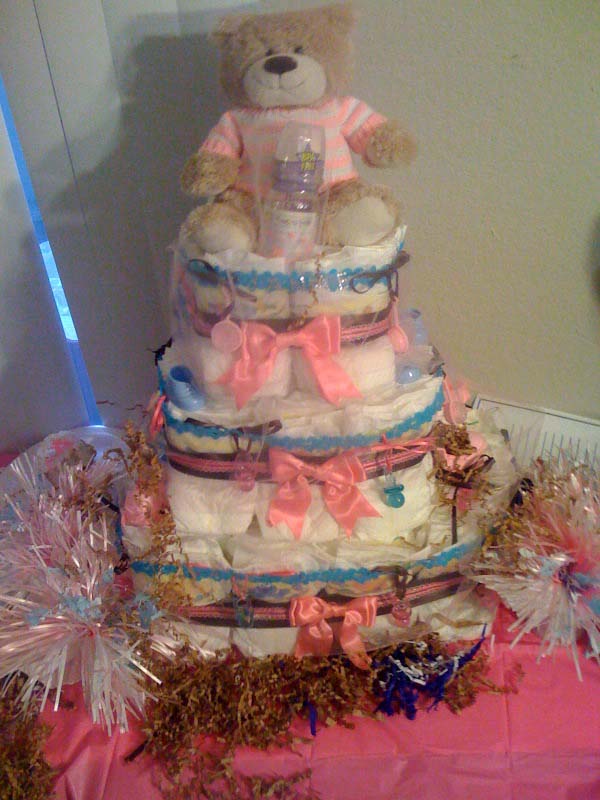 Candyce's Comments:
We didnt have any particular theme. Our colors of the shower were Pink, Brown, and Blue.
This was my first baby shower to ever host. It was my best friend's baby shower. I used the square cake instructions. It was really time consuming but it came out good. I bought lots of ribbon, party favors in the form of baby booties, pacifiers, and cradles. I decorated it with confetti and pink lace wrapped around it. It was fun to see the outcome.
Candyce
Oklahoma City, OK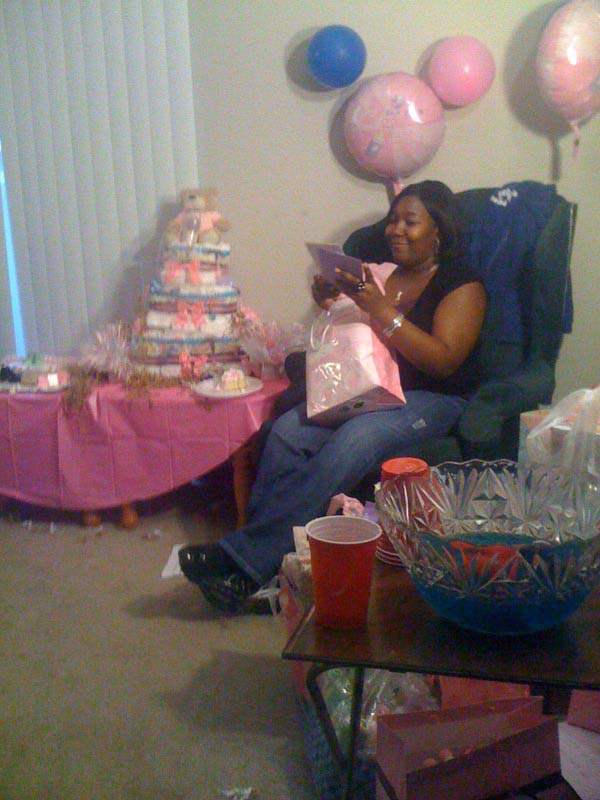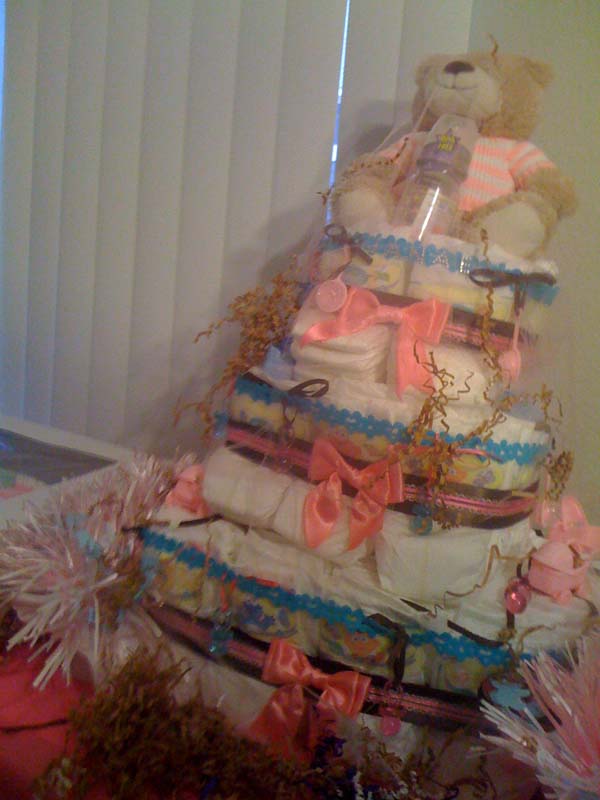 Thanks Again Candyce, it is truly a gorgeous Diaper Cake!! Your friend Jaja is so lucky!
Here are some more adorable diaper cakes in our photo gallery. Take a look at all the many wonderful diaper cakes that our readers have submitted.
Here are instructions on how to make your own cute girl diaper cake!