Unitys Pink and Black Diaper cake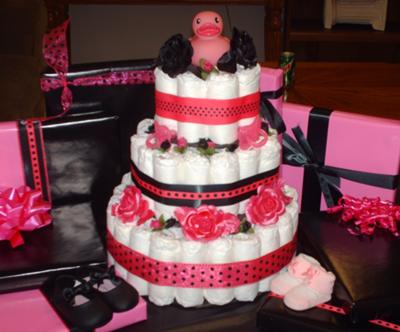 Lovely to look at! This hot pink and black diaper cake have some fabulous elements in it. I love the use of colors and texture that come from the flowers and ribbon. A very pretty diaper cake!

Submitted by one of our wonderful readers, this pretty pink and black diaper cake is a unique addition to our amazing diaper cake gallery! Our fabulous readers submit their ideas to "pay it forward" for others who are looking for diaper cake ideas. We love, love our readers!

From the creator of this diaper cake:
We wanted to make a unique diaper cake for a hot pink and black themed baby shower.