Bronwyn's Toy Diaper Cake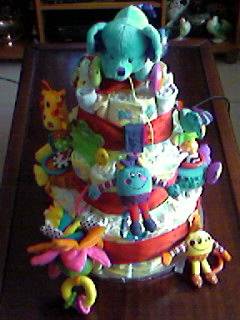 Hi,

My name is Bronwyn and I am from Durban, in South Africa

I am hosting my sisters baby shower on the 1 December 2007, and after visiting your website decided to try making a diaper cake. I thought I'd do it early just in case things didn't workout, but I'm quite impressed by the outcome.

We know that she is having a boy, but I thought doing the cake in blue would be so clichéd so I decided on a toy theme with lots of bright colours.

I have to thank you guys for a wonderful idea, which will make my sister's shower unique.

Ingredients:
1 cake Board as a base
1 x 5m Thick Red Ribbon
1 pack of size 2 Pampers (68's)
1 x Johnsons baby powder
1 x Johnsons Aqueous cream
1 x Pigeon Bottle for the top to rest "crowning" toy

I bought loads of educational, pram and car seat toys etc, and I used the basic idea from your website on how to make the cake.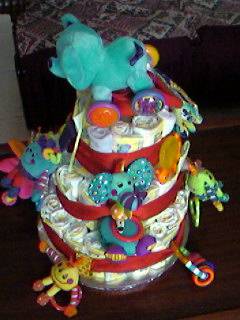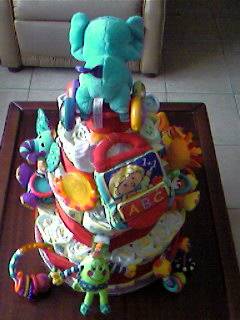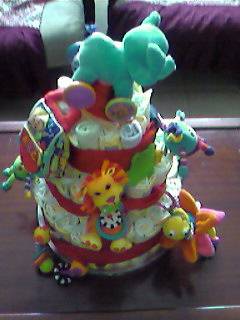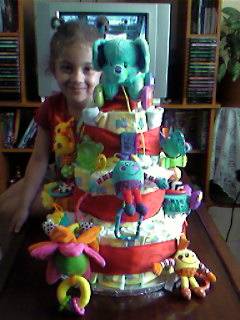 Thanks Bronwyn! I know your sister will LOVE it!!