Little Red Riding Hood Baby Shower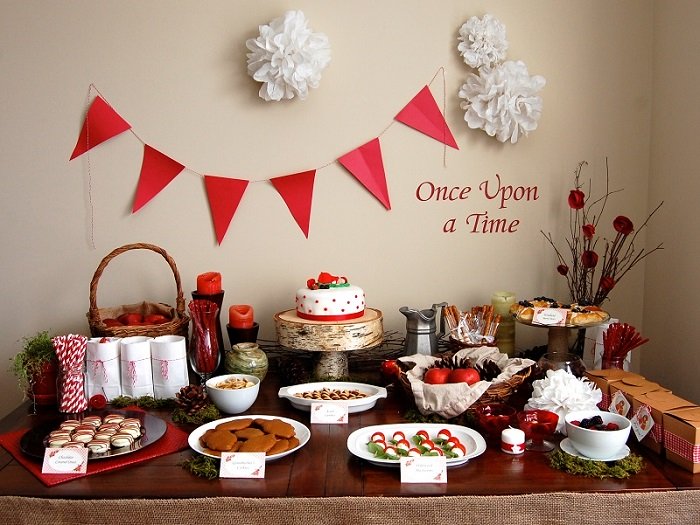 * Little Red Riding Hood Baby Shower Ideas *

Baby showers are a great way to get together with family and friends to celebrate with the expecting mom-to-be. For the next baby shower you are planning, you may want to choose a theme to tie everything together. From the invitations to the cake to the decorations, a theme helps you to narrow down ideas for the multiple aspects of the party, and it is fun for guests to get involved in. I drew inspiration from the classic fairytale Little Red Riding Hood.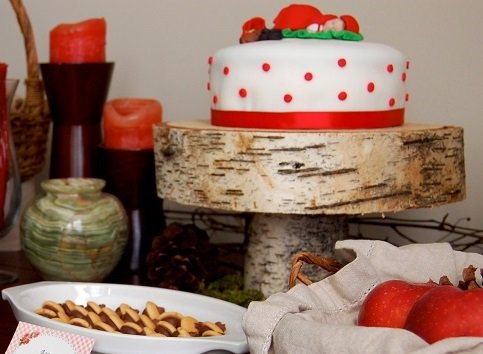 The age-old story of Little Red Riding Hood is something almost everyone knows and holds near and dear to their hearts. There is a distinct group of characters that create an interesting and eclectic storyline, which is easy to tie into your theme. The theme provides a lot of natural elements to play off of but is at the same time very traditional. The decorations help to accent the rustic, whimsical feel of the story. The food can help the theme come alive, with 'acorns', 'leaves', and forest berries.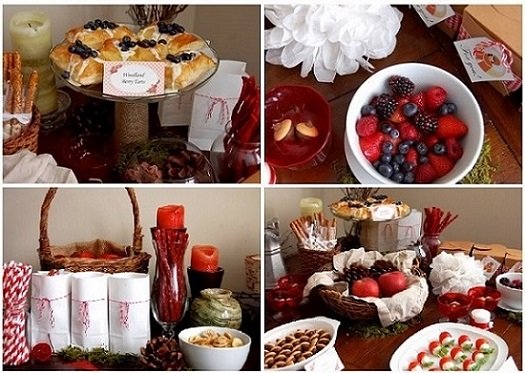 This Little Red Riding Hood baby shower takes on a vintage, woodsy feel that creates a fun party for all ages. I kept the color palette simple with red as the main color. White, brown, and touches of green made up the accents. Pinecones, moss, and berries help to bring the forest indoors and also provide a pop of color.
Games are usually an essential part of any baby shower to entertain the guests. Some of my tried-and-true baby shower game favorites include gift bingo and the game where the word 'baby' is prohibited. For bingo, you simply hand out blank bingo cards to each guest and tell them that they can fill in the sheet with different gifts they think the mom-to-be will receive, in whatever order they would like. Some ideas include swaddle blankets, diapers, onesies, etc. This is a great way to keep guests involved as the expectant mother unwraps her gifts from everyone. The first person to get bingo wins a prize!
For the second game, hand out a clothes pin to everyone as they arrive and instruct them that if they overhear anyone say 'baby' they get to take that person's clothes pin. The person with the most clothespins collected by the end of the shower wins a prize.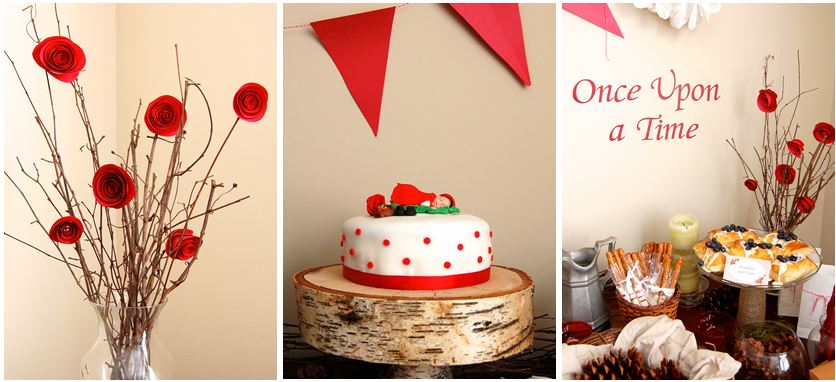 You could also have some plain white bibs and a decorating station and have guests decorate bibs for the mom gets to take home for her little one. Trivia games are also fun for both adults and kids – there are a lot of free downloadable examples online. Another game idea is to fill a basket with trinkets and food – flowers, fruit – that Little Red might have had in her basket when visiting her grandmother. Show the basket to everyone, then hide it and ask questions about what was in the basket to test their memories. The guests will have a marvelous time while celebrating with the new mom-to-be.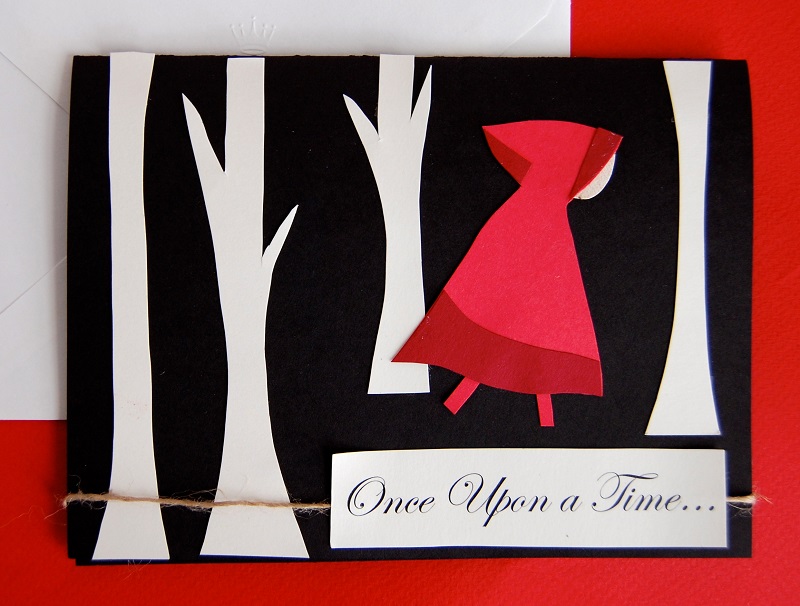 Click here to see how I did the Little Red Riding Hood Baby Shower Invitations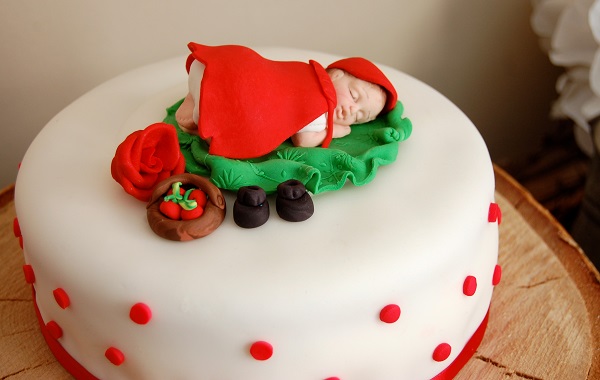 Check out these DIY instructions for this delightful Little Red Riding Hood Baby Shower Fondant Cake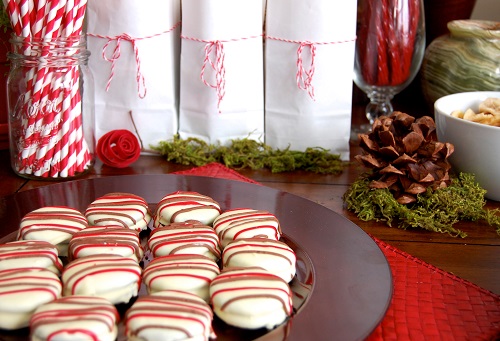 All my Little Red Riding Hood Baby Shower Food Ideas...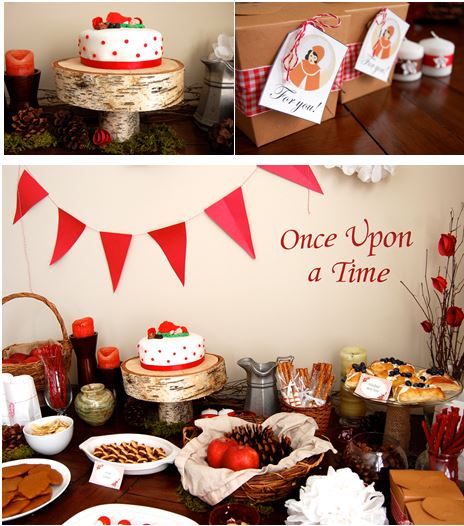 For the next baby shower you are planning, why not head into the woods with Red Riding Hood? Grandmothers versus wolves, sweets versus savories. A fairytale party is a great way to celebrate the newest addition to any family!