Bright and Cheerful Lamb Diaper Cake
This is such a sweet & precious lamb diaper cake, made with a lot of love! Maureen made this beautiful diaper cake for her daughter-in-law and shared it with all of us. I love each picture that she shares, especially the ones with the daddy-to-be helping with the diaper cake and the mommy-to-be holding the diaper cake at the shower. So precious!
Maureen is an inspiration to all by not only sharing her precious diaper cake, but also with her story. She packed all the materials in a plane and made the diaper cake while visiting Portland, OR for the baby shower! How cool is that? Everyone has a different diaper cake story to tell and we love to hear them all! And we are so grateful to Maureen for sharing her story with us - Thanks SO much, Maureen!
If you have some baby diaper cake pictures & instructions that you would like to share, submit them here...
Maureen's Bright and Cheerful Diaper Cake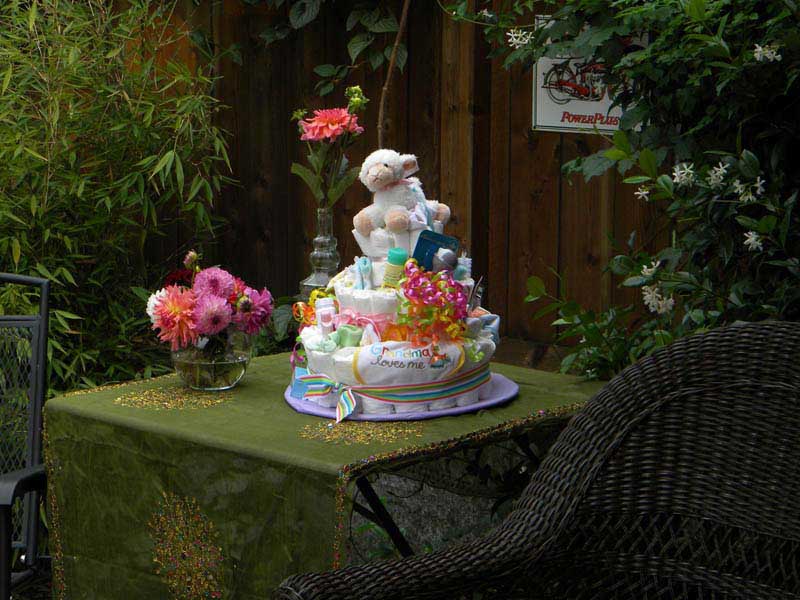 Maureen's Comments:
theme-"Bright & Cheerful"
I made this diaper cake for my daughter-in-law in Portland Or. I actually took the "ingredients" with me in my suitcase, except the diapers. I had my son help construct it, to help him feel a little more involved in the shower. He did a good job rolling diapers and putting rubber bands around them! I just make the layers like everyone else - one layer a bit smaller than the next. I used newborn diapers in the center row, surrounded by small size - just one package of each. I've always put a bottle in the middle to wrap the diapers around, but this time I used a bottle brush to secure the top 2 layers. It was real easy to push it down inside as far as we needed. You can see that it was all about the little accessories! And, of course, the "Grandma Loves Me" bib right on the front! When I went for a visit after the baby was born, it was fun to see a pile of little diapers, still wound up in rubber bands, in the diaper changing table! They used every single one!

Maureen
Bakersfield CA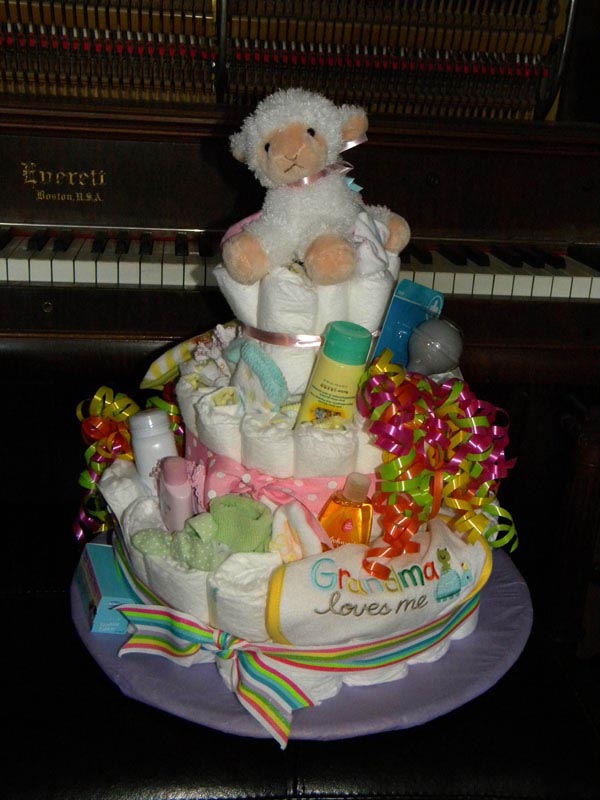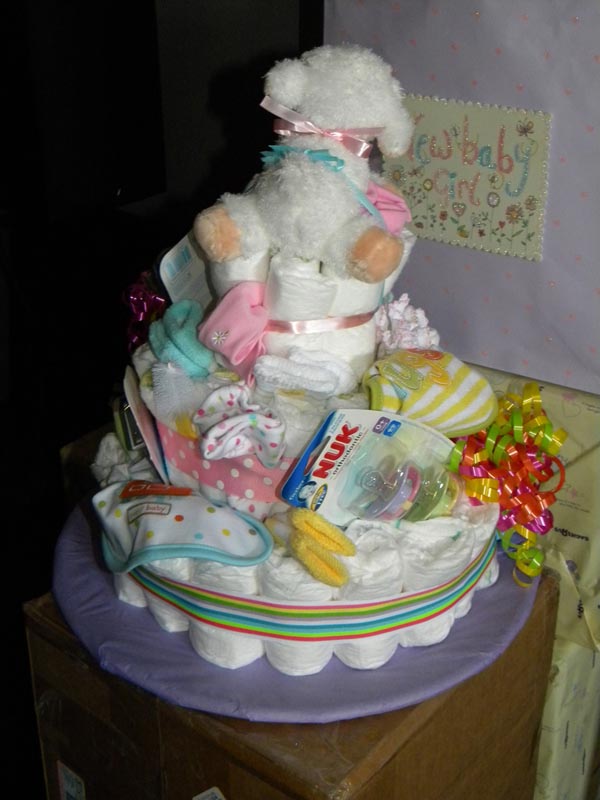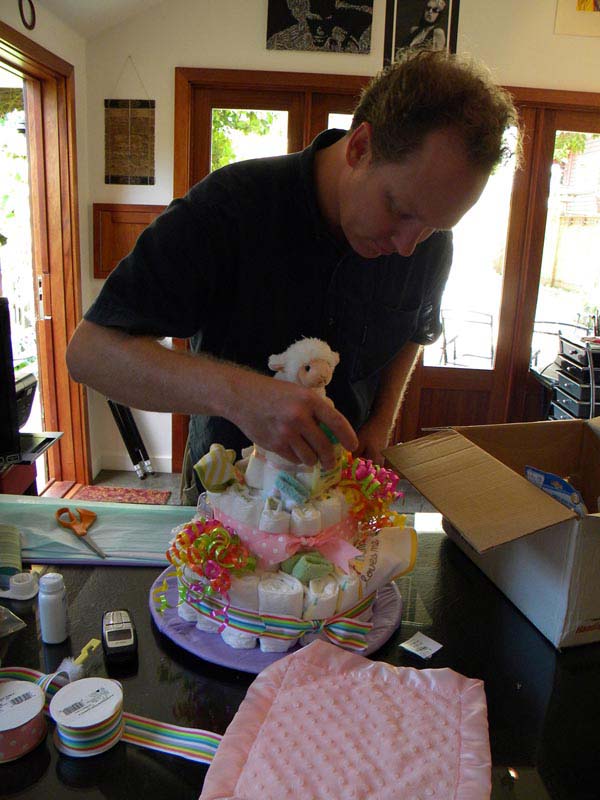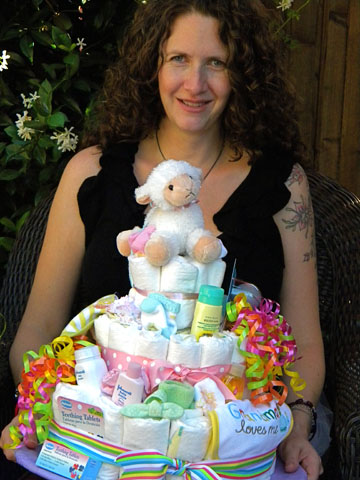 Maureen, it is an adorable diaper cake! Thanks again for sharing!
If you liked Maureen's bright and cheerful lamb diaper cake, then take a look at our Diaper Cake Idea Gallery for a lot more diaper cake ideas & picture from other readers...
Making your own diaper cake is easier than you think! Click Here for simple diaper cake directions with step-by-step pictures.
maureen's bright & cheerful lamb diaper cake photos and story