Genell's Its a Girl Baby Shower Ideas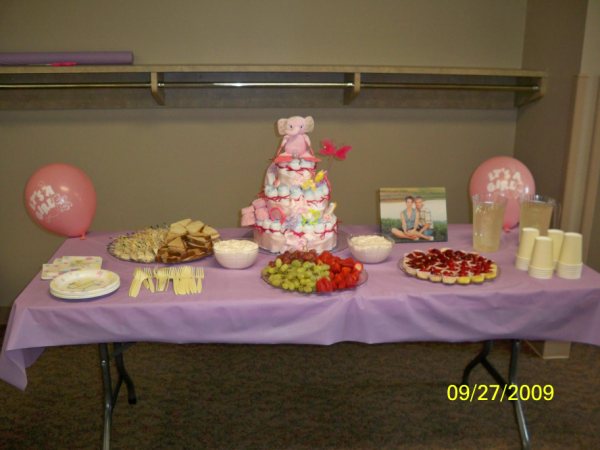 Its a Girl Diaper Cake and Food




Genell's Comments
I Loved the idea of making a diaper cake instead of the traditional celebration cake! And the best part about it... It's so easy!
I followed the general instructions given from many internet sources and got busy getting creative. :)
I bought most of my supplies from Wal-Mart and a few others from my local art/craft store. I used 80 diapers (I found several baby websites when you sign up for free newsletters, they offer to ship free diapers), Johnson's baby bath soap, a glass bottle, 2 sizes of ribbon, and baby necessities for decorating. The bottom tier has three layers of diapers; the middle, two layers; the top, one layer. The baby bath soap bottle was used as the center of both the bottom & middle tier. I used a 4 oz. glass bottle for the center of the top tier. Each diaper rolled up has an individual dark pink ribbon bow and then I used the wide ribbon to go around each tier. I used clear tape instead of rubber bands to secure the diapers because my pink ribbon was see-through. It was a HUGE hit at the shower! Mommy-To-Be (also my sister), loved it.
The big hit for food was the Heavenly Fruit Dip. I found this recipe on this site under Baby Shower Appetizers. Mm-hm! I had all the ladies asking for the recipe!
The game that got everyone moving around and laughing was the Nursery Rhyme Balloon Game (also found on this website). Each guest had to find a way to pop a balloon that held a note inside that read a nursery rhyme. I made three copies of each rhyme, this divided the guests into groups of three. The instructions I gave them was to collaborate within their group to devise a way for the rest of the guests to guess what their nursery rhyme was. We had several hilarious mini-skits! It was a blast!
One other tip that I found thoughtful for the mother-to-be, was buying Thank You cards that matched your invitations. I addressed and stamped them so all she had to do was write her note and stick them in the mail. She already has enough to do and think about!
Genell
Assaria, Kansas
Its a Girl Baby Shower Cake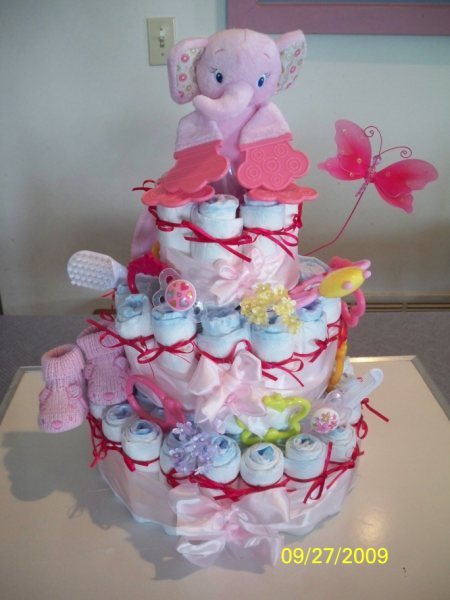 Its a Girl Baby Shower Games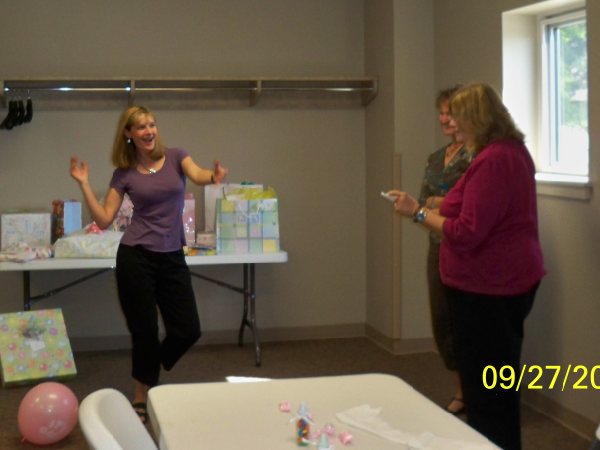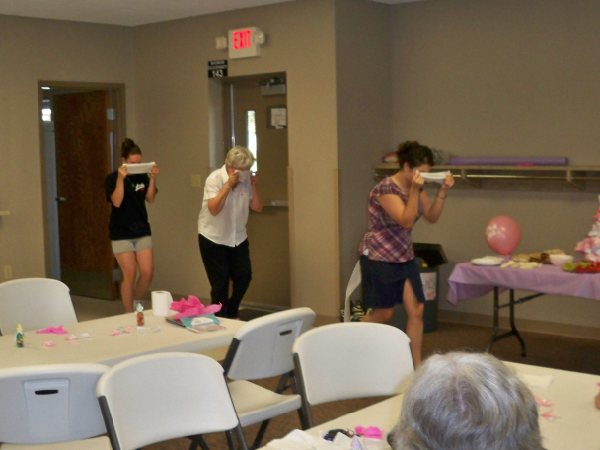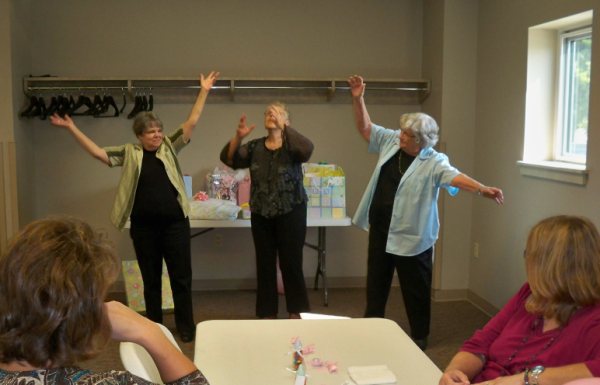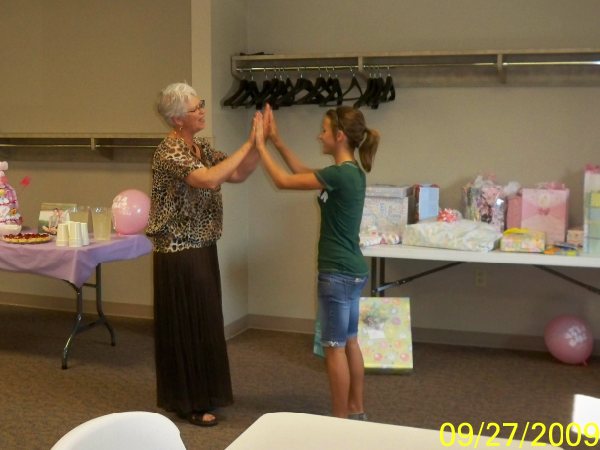 Its a Girl Baby Shower Cake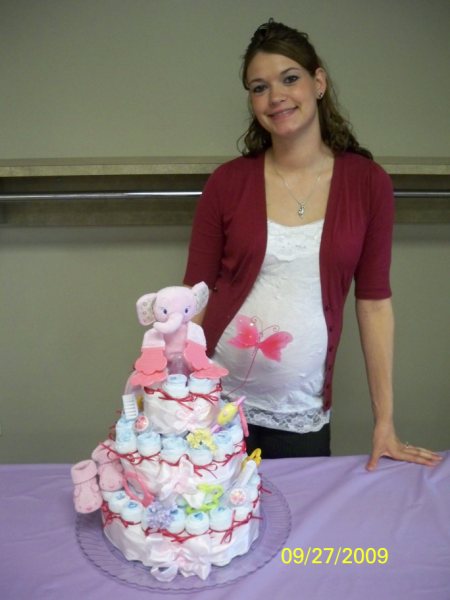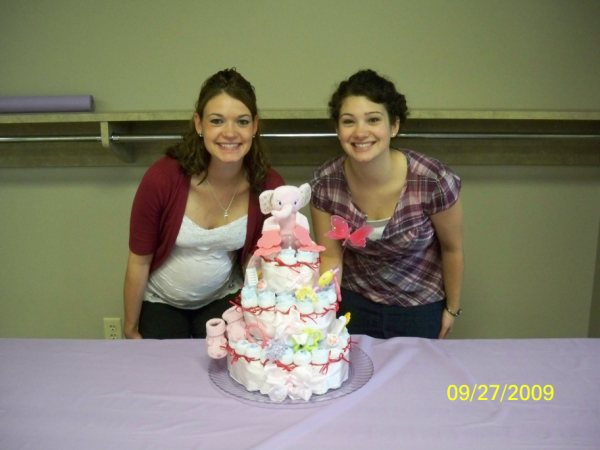 Such a cute baby shower!! And such an adorable diaper cake - thanks for sharing Genell!