Washcloth Roses
Crisha made these adorable washcloth roses by using her creativity and our baby sock rose instructions. And take a little looksie below at how cute it turned out! I'll bet the mother-to-be was thrilled! Thank you VERY much, Crisha, for sharing your ideas, pictures and creativity with all of us!!!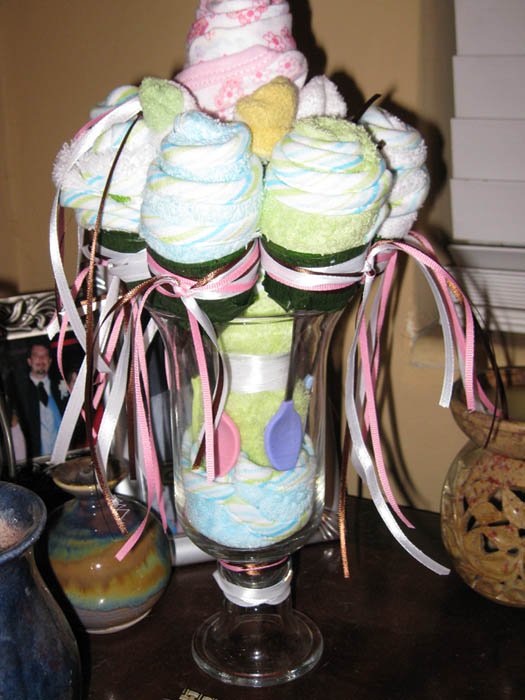 Crisha's Comments:
It kinda looks like an ice cream sundae. I'll take that. I used items she registered for, so I just went with it. Thanks for the website. It was very helpful.
Crisha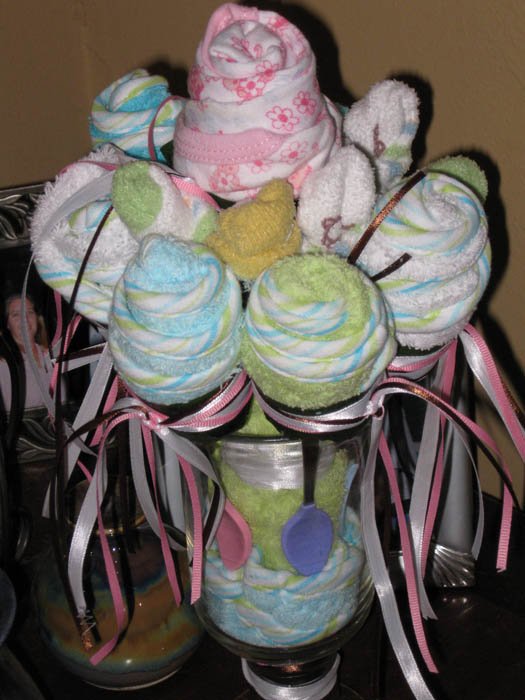 Thank You Crisha!
Click here to view the instructions that Crisha used to make her Washcloth Roses Bouquet

that Crisha used above
Here are instructions on how to make your own baby shower Diaper Cakes

...