TWINS
by Mika Chormicle
(Las Cruces, New Mexico)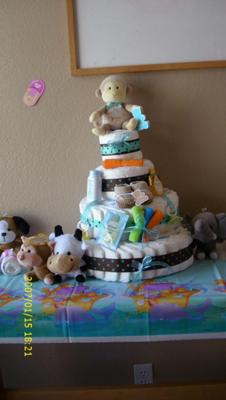 Diaper cakes for twins! It is "two cute"!! Mika's cakes for a little girl and a little boy are so adorable and such a fun idea for a twins baby shower. Each diaper cake is unique -- just like each little baby :)

Mika is "paying it forward" to all of our other readers who come here for ideas and inspiration. She exemplifies the awesome readers that make this website the best resource for planning a baby shower. Thanks for your wonderful diaper cakes, Mika!


Share YOUR ideas with thousands of readers all across the world!
Mika's Comments
:

Anthony and Laylas diaper cakes. I made these diaper cakes for my best friend Kristens Baby shower. I did her shower Noahs ark themed since she was having twins and of coarse made his and hers diaper cakes.