Noah's Train
by Carol Young
(Youngsville, La)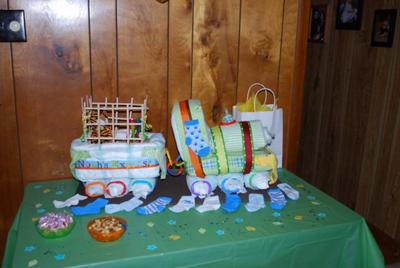 Noah's Train
Such a great diaper cake idea! Perfect for a baby boy baby shower. Carol's cake is proof positive that with a little bit of creativity and a few baby shower ingredients, you can make an adorable cake for any theme. Awesome cake Carol. Thanks for sharing!!


Carol's comments:
I used basic diaper train instructions then got creative from there. Have fun, it's yours so it can't be wrong!
Join in and write your own page! It's easy to do. How? Simply click here to return to Diaper Cake Invitation.