Free Baby Shower Game!
Baby Animal Name Game
This is a very fun and free baby shower game that is all ready for you to print off as many copies as you need for all your guests.
Have Fun!!
Printing Instructions: Right-click on the image you want and select the "save picture as..." line. Then, you will be asked which directory to save it to. Just save it onto your desktop or in any folder you want. Then on your desktop, double click on the image icon. When the image opens up, set your printer to the desired paper size and print the image (in color or black/white).
This is the free printable baby shower game card - print one copy for each guest: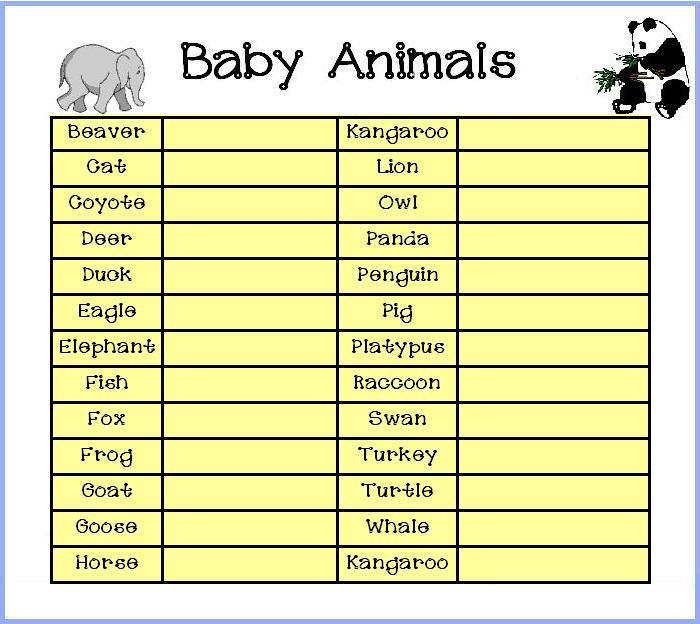 This is the free baby shower game KEY - print only one copy for yourself. You will read this card with all the answers at the end of the game to find out who got the most baby animals right!