Polka Dot Baby Girl Shower Invitation
You won't find a cuter, more retro, more classy baby girl shower invitation on the web! Invite your guests to the party with this chic '50s polka-dot shower invitation. And it is yours, free! I am trying to provide the best source of free printable baby shower invitations on the internet, and this is one of my favorites so far. I hope you enjoy it!
There are 2 different versions of this baby girl shower invitation:
1 with wording and space for you to fill in your party details
and the other is blank for you to write or type in your own wording.
Using the instructions below, I recommend that you print these invitations on a heavy paper or white card stock. That will give your invitations a classy and quality look.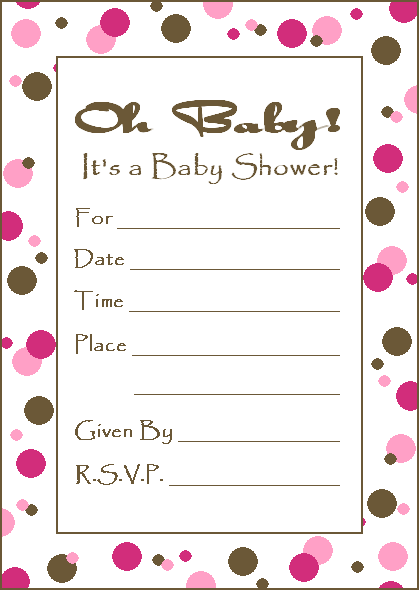 Printing Instructions: Right-click on the image you want and select the "save picture as..." line. Then, you will be asked which directory to save it to. Just save it onto your desktop or in any folder you want. Then on your desktop, double click on the image icon. When the image opens up, set your printer to the desired paper size and print the image (in color or black/white).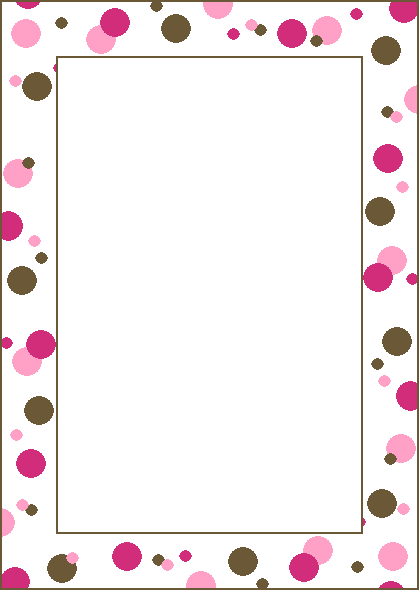 Another printing option: If you have Microsoft Word, after you "save picture as..." explained above, open a blank document in Microsoft Word and go to the tab INSERT and then select PICTURE and then select FROM FILE. From there you just choose the directory from your computer where you saved the picture and click INSERT. And Voila! You can print it off as many times as you like.
Check out these other cute baby girl shower invitations ...
Enjoy this baby girl shower invitation and best wishes on your baby shower!
These baby shower invitations are for your PERSONAL use.